Top recommendations for optimal health.
Dr. Hedberg hand-selects these products himself. They are credible and effective.
---
Moss Nutrition
The majority of supplements Dr. Hedberg recommends come from Moss Nutrition. 

---
Fullscript
All other supplements such as Inositol, Thiamine, and Aloe can be purchased from Dr. Hedberg's dispensary through Fullscript.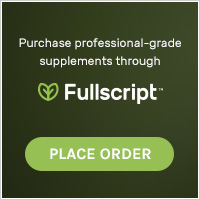 ---
Kettle & Fire Bone Broth
Most of us don't have the time to find free-range, organic bones and then cook them all day. Kettle & Fire bone broth is extremely high-quality and convenient bone broth you can just heat up on the stove or in the microwave.
---
MedMassager

The MedMassager is like having your own personal foot massager. I use this every morning and in the evening for 15 minutes each time. This enhances circulation, reduces stress, and reduces pain.

---

Scanpan

I love this Scanpan for all my cooking needs. It was extremely difficult to find a non-stick pan that actually lasts but also is non-toxic and environmentally friendly. It is made in Denmark with a lifetime warranty and I highly recommend it.

---

Air Purifier

Clean air in your home is vital for a healthy body. I have these air purifiers in my bedroom and the main living area to purify the air I breathe. These purifiers cost more up front but the filters last for 3 – 5 years so you actually save money in the long run. The quality is excellent, and they have no lights so you can use them in your bedroom without issues while sleeping.

---

Cronometer

Cronometer is the easiest way to keep track of your nutritional requirements based on the food you're eating.  Simply add the food you eat each day and Cronometer will tell you exactly what vitamins, minerals, proteins, fats, carbohydrates etc. you're deficient in.  This allows you to figure out how to get everything you need from food which will save you a lot of money on supplements.  You can set goals and specify what information you want to track.  I use it with many of my patients and I use it myself quite regularly to be sure I'm on track.  It is free to use on the website or install the application.  Paid versions give you more features such as food suggestions so you know exactly what to eat.

---

PureEffect Water Filters

PureEffect water filters are the best water filters for toxins, metals, chlorine, fluoride, medications and more.  No matter what you're concerned about in your water, these filters have you covered, and they are great quality.  They offer easy to install countertop filters, under the sink, and whole house filters.

---